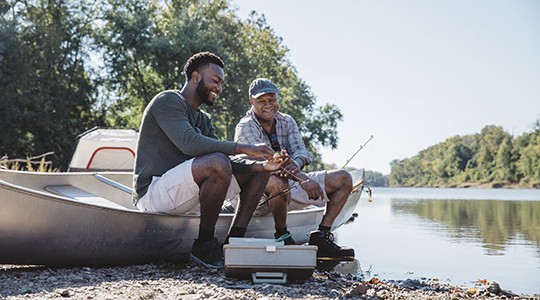 MetLife
With over 150 years of experience in the Group insurance business, MetLife is proud to partner with the State of Maryland and provide life and accidental death and dismemberment insurance to State employees and their dependents.
Plan information
Have extra comfort knowing that your loved ones can be better prepared to meet financial obligations, should something unforeseen happen to you.
If you have a spouse and/or children, they may rely on your help in running the household. It's important to take steps to make sure your family would be more financially prepared without you to handle expenses like: mortgage or rent payments, food, utilities, childcare/education fees, transportation or insurance premiums. Families without adequate life insurance could struggle with longer term expenses like: college tuition, retirement, child or aging parent care and wedding expenses.
With life insurance coverage, you receive:
A wide range of coverage options to fit your needs and budget
Death benefit proceeds that are income tax free to your beneficiary
Underwriting requirements waived for certain amounts
The State of Maryland Life Insurance plans also include access to MetLife AdvantagesSM — a comprehensive suite of valuable services for support, planning and protection when you need it most at no cost to you. Services include Will Preparation, Funeral Assistance, Grief Counseling and many more.
Get extra protection by adding Accidental Death and Dismemberment (AD&D) insurance.
This protection is in addition to your life insurance coverage and can give you and your family extra financial security should a sudden accident take your life or cause you serious loss or harm. AD&D coverage complements your life insurance with protection that covers you for: paralysis, loss of limb, speech, hearing or sight, brain damage or coma, or a fatal accident.
Some additional payouts that may be included in your AD&D insurance coverage:
Air bag benefit
Hospitalization benefit
Child care center benefit
Seat belt benefit
Below are links to MetLife videos. These short videos are designed to help you understand the available life insurance plans.