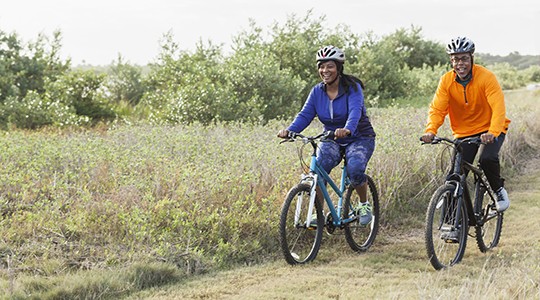 Wellness Plan and Resources
2021 is a "re-set" year for the Wellness Program Rewards of $0 PCP copays. This means that effective January 1, 2021, you will complete the online health survey and select/confirm your PCP through your medical plan's microsite to once again earn this reward for 2021. This reward will continue until December 31, 2022.
Similarly, 2021 is also a re-set year for the Reduced Specialist copay. By having one or more of the screenings listed on this document per your PCP's advice, you will earn the Reduced Specialist copay reward, which will continue until December 31, 2022. The sooner you complete these activities in 2021, the sooner you start saving money!
View or download the Wellness Plan Requirements document [PDF] for more details.
Thinking about starting a fitness routine and eating better? Or, maybe you're thinking about how to reduce stress, quit tobacco, and improve your overall health. "Make The Call, Take the Call" Wellness Coaching can help! When you partner with a wellness coach, you'll get help in creating plans for short-term goals (weight loss, stop smoking, exercise more) and long-term goals (keep the weight off, remain smoke-free, make exercise part of your life). Your personal wellness coach will motivate, inspire, and reward you as you work toward your wellness goals.
View these great recorded webinars on a variety of health and wellness topics in the Department of Budget and Management Health Benefits websites' webinar library!
Our certified health coaches and nutritionists have created over 20 webinars to choose from, covering topics such as Brain Health, Diabetes Prevention and Management, Emotional Wellbeing, Heart Health, Nutrition and Physical Wellbeing.
We add new webinars each week, so be sure to check this site often!
Available as part of your prescription benefit plan through CVS Caremark®
---
Checking and tracking your blood glucose levels is critical to successfully managing your diabetes, but it can be a time-consuming, manual process. Now, there's a better way!
The State of Maryland and CVS Caremark are pleased to provide a new program to help you manage your diabetes. You will be provided with a connected meter, strips and lancets, coaching and support – all at no cost to you.
With Livongo, you can easily:
Track your levels, see trends and share your data with whomever you choose
Get strips and lancets delivered to your door with no out-of-pocket cost
Get personalized tips in real-time to help you stay on track and make informed choices.
To learn more about Livongo:
For more information, view or download the Livongo Features flyer [PDF].
Register today on the Livongo website or call Livongo Member Support at 1-800-945-4355 and mention registration code SOMD. View or download the Livongo flyer [PDF] to keep this information on hand.
Call Livongo Member Support at 1-800-945-4355 and mention registration code SOMD.