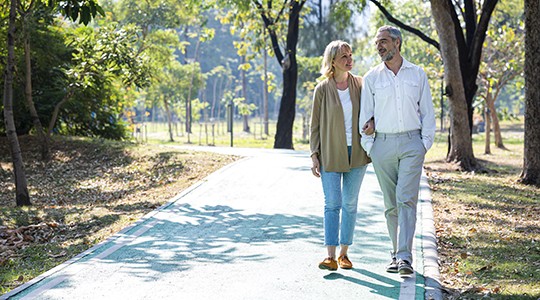 Medical Benefits
Discover what may be covered and what programs and services are included with medical benefit coverage.
Explore your medical benefit options with: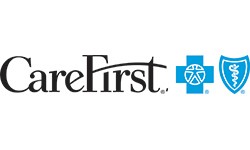 CareFirst
For over 80 years, we have provided health care coverage, and we are committed to being there when you need us for many years to come. As the largest health care insurer in the Mid-Atlantic region, we know how much you and your family depend on health coverage. It's a responsibility we take very seriously, as we have with your parents, grandparents, friends and neighbors.
Plan information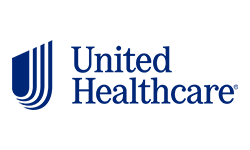 Plan information
We are committed to giving you access to a better health care experience. Learn more about how UnitedHealthcare can help give you the personalized care and solutions you and your family deserve.
National network access including a broad local network with every hospital in Maryland
A local 24/7 Customer Service team backed by 125,000 UnitedHealthcare employees nationwide
Easier ways to get care through 24/7 Virtual Visits, 24-hour nurse support and more
Digital tools, such as myuhc.com® and the UnitedHealthcare® app, that help you easily estimate medical costs, find network doctors, review claims and manage your health
Preventive services covered at 100% when you stay in network
No referrals needed to see specialists
Confidential behavioral health support through virtual visits, in-person appointments or digital tools
| Choice EPO | ChoicePlus PPO |
| --- | --- |
| You will either be responsible for copays for doctor visits that are not considered preventive care or have certain services covered at 100 percent. | You will have copays for network doctor visits that are not considered preventive care. You are responsible for coinsurance until you have met your out-of-pocket maximum. |
| You will only have coverage in our network. If you choose to see a doctor outside of our network, you will likely have to pay for services out of pocket. | You have out-of-network coverage. You will have a deductible and 30% co-insurance responsibility. |
No matter which UnitedHealthcare plan you choose, you'll have access to our local network that includes every hospital in Maryland plus our broad national network (of more than 1.2 million physicians and health care professionals).
You will also have:
Single toll-free number for all medical and mental health benefits
Access to over 100,000 Vision providers nationwide (including Warby Parker and USA Glasses)
Visits with specialists without needing a referral
Mental health and substance use benefits including virtual visits, in-person appointments, family support and digital tools
Ability to see a doctor anytime with a 24/7 Virtual Visit, or call your doctor using telemedicine (if available)
New for 2023! Virtual primary care through myuhc.com or the UnitedHealthcare® app
For more information, view or download:
Our vision benefits are designed to meet your lifestyle, eye care and eyewear needs.
Broad vision network: The plan uses UnitedHealthcare Vision Network (formerly Spectera Vision Network), a national network of eye doctors.
Eye exams: Your vision benefits include a routine annual eye exam.
Contact lens allowance: You may have coverage for a fitting and follow-up visits depending on your plan design and lens choice.
Lens options: Popular lens options, like UV protection or anti-reflective coating, are available at price-protected amounts.
Additional pairs of glasses: Receive a 20% discount on additional pairs of eyeglasses, including prescription sunglasses.
Read the Vision Plan overview [PDF] to learn more about the vision benefit. Or go to myuhcvision.com to learn about specific benefits and coverage amounts or to find a network vision provider near you.
The State of Maryland is continuing its Wellness Plan in 2023. Please note that 2023 is a reset year, so activities completed in 2022 will not carry over. Participating in this plan can help you save money on your health care with $0 copays on PCP and behavioral health office visits and 24/7 Virtual Visits, plus a reduction in specialist visit copays. UnitedHealthcare offers tools to help make it easier to complete the wellness activities and track your health care. Watch the "Health and Wellness Program Highlights" video to learn more.
Rally®
Get moving more, eating better and feeling great with Rally, a health and wellness website and app. View or download the Rally member journey [PDF].
Wellness Coaching
Work toward your health goals at your own pace with the State's Make the Call, Take the Call program. Get started today on the myuhc.com® website.
Real Appeal®
Join a weight loss program with live online coaching, interactive videos, digital tools and a success kit shipped to your door to help you make small behavior changes. View or download the Real Appeal overview [PDF].
Quit for Life®
Enroll for support from a Quit Coach® who can help you create a realistic plan to quit tobacco, overcome cravings and stay motivated. You may qualify for complimentary nicotine replacement therapy.
Disease and Case Management programs
If you need help managing a specific chronic condition, or if you need long-term support after a hospitalization or a catastrophic health event, we have nurses who can help. Our condition management programs offer personalized support with digital applications and messaging for a more integrated relationship with your nurse.
Maternity Support
Throughout your pregnancy, access resources to answer your questions and support you during your pregnancy and after delivery. Start by taking a maternity support assessment, which only takes minutes to complete. Based on your responses, a maternity nurse may reach out to you and connect you with the care you need, answer your questions and support you every step of the way.
UnitedHealthcare provides benefits to help you feel more in control of your emotional well‐being. Your Behavioral Health benefit can help you effectively deal with stressful and challenging situations. Visit the Live and Work Well website and use access code "UHC" to learn more.
---
Self Care by AbleTo
Get access to self-care techniques, coping tools, meditations, and more—anytime, anywhere using the Self Care app as of Jan. 1, 2023. Each week you'll find new, personalized content designed to help boost your mood, shift your perspectives with the goal of helping you feel better.
Talkspace
Regularly communicate with a licensed therapist via text or live video, safely and securely from your phone or desktop. View or download the Talkspace overview [PDF].
Behavioral Health Virtual Visits
Behavioral virtual visits let you talk to a behavioral health professional from your mobile device, tablet or computer. View or download the Behavioral Health Virtual Care overview [PDF].
Behavioral Health in-person visits
Get personal support with a psychiatrist or therapist for a specific diagnosis. Substance use treatment benefits also fall under this category.
Family Support Program
Get tailored education, support, referrals, and provider/specialist searches to help you make educated, confident decisions for your child and family.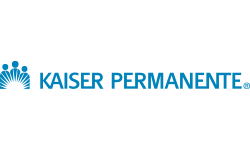 Kaiser Permanente
Kaiser Permanente was founded on the radically simple idea that everyone deserves the chance to live a healthy life. That's why you can find quality care under one roof.
As a member, you're at the center of everything we do — from pioneering new ways to treat cancer to building useful tools that make it easier to stay on top of your health. Learn about health care made easy at: Kaiser Permanente: State of Maryland website or call Member Services at 855-839-5763.
Opened in August 2022, our newest facility in Prince George's County offers an unparalleled array of health services under one roof, including primary care, pharmacy, laboratory, and a broad range of imaging services. West Hyattsville Medical Center replaced Prince George's Medical Center. Learn more about this new medical center by visiting the Kaiser Permanente website.
Plan information
A healthy partnership
At Kaiser Permanente, your doctor is your biggest advocate for your health — one who makes sure you get the care you need. You can choose from a wide range of doctors and change anytime. Discover more about our doctors and specialties on the Kaiser Permanente website.
Great care, great results
Get the care you need to help you get and stay healthy. Whether it's time for a preventive screening or you need care for a serious condition, we've got you covered. And it's all backed by advanced medical technology and research. See why Kaiser Permanente is the region's leading health system on the Kaiser Permanente website.
Care the way you want it
Choose how, when, and where you get care. You can manage your care online, by phone, at our facilities, and more. You also have access to health advice 24/7, and you can email your doctor's office at any time with non-urgent questions. Learn more on the Kaiser Permanente website.
From preventive screenings that keep you healthy to customized care if you get sick, we've got you covered.
Preventive care to keep you healthy: Preventive care is key to how we practice medicine. It can help you avoid some health issues and catch others before they become serious.
Specialty care when you need it: We're also here for you if you get sick or need specialty care. We can conveniently connect you to the right specialist. And you don't need referrals for certain specialties like obstetrics-gynecology, psychiatry, and drug dependency services.
Support for ongoing conditions: If you have a condition like diabetes or heart disease, you're automatically enrolled in a disease management program for personal coaching and support.
A leader in clinical quality: Kaiser Permanente leads the nation as the top performer in 14 effectiveness-of-care-measures.
Choose how to get care
Video: Want a convenient, secure way to see a doctor wherever you are? Meet face-to-face with a doctor 24/7, no appointment necessary. To learn more, watch the videos on the Kaiser Permanente website.

Note: This visit is not with your primary care doctor but will be with the next available on-demand clinician. ​Learn more about on-demand care.

Phone: Have a condition that doesn't require an in-person exam? We offer care guidance and advice by phone 24/7.
In person: Visit your doctor for routine care, preventive services, care when you're not feeling well and more.
Other ways to get care in the moment
E-visit (new): Fill out a short online questionnaire about your symptoms and get personalized self-care advice from a Kaiser Permanente provider.
24/7 care and advice by phone: Call us for advice when you need it most. We'll help you find what care is right for you, schedule appointments and more.
Email: Email your doctor's office anytime with non-urgent questions. You'll usually get a response within two business days, if not sooner.
App: Download the Kaiser Permanente app on the App Store® or Google Play™, to manage routine appointments, refill most prescriptions for mail-order delivery, see most test results and more. You can also keep up with your care on the Kaiser Permanente website.
Good health goes beyond the doctor's office. Explore some of the convenient resources available to members.
---
Special rates for members
Enjoy reduced rates on services that can help you stay healthy like gym memberships, acupuncture, massage therapy and chiropractic care. To learn more, visit the Kaiser Permanente website.
Self-care apps
Navigate mental and emotional challenges and help improve your sleep, mood, relationships and more with wellness apps, available at no cost to adult members. To learn more, visit the Kaiser Permanente website.
Healthy lifestyle programs
Connect to better health with online programs to help you lose weight, quit smoking, reduce stress and more – all at no cost. To learn more, visit the Kaiser Permanente website.
Personal wellness coaching
Get help reaching your health goals. Work on-on-one with a wellness coach by phone at no cost. To learn more, visit the Kaiser Permanente website.
Online wellness tools
For wellness information, health calculators, fitness videos, podcasts and recipes from world-class chefs, visit the Kaiser Permanente website.
Health classes
Sign up for health classes and support groups at many of our facilities. See what's available near you at Kaiser Permanente website – some may require a fee.
Our mental health team is passionate about helping people.
They include:
Adult psychiatrists
Child and adolescent psychiatrists
Addiction medicine physicians
Psychologists
Licensed clinical social workers
Psychiatric clinical nurses
Substance abuse counselors
Health educators
Learn more about the mental health care available to our members on the Kaiser Permanente website.