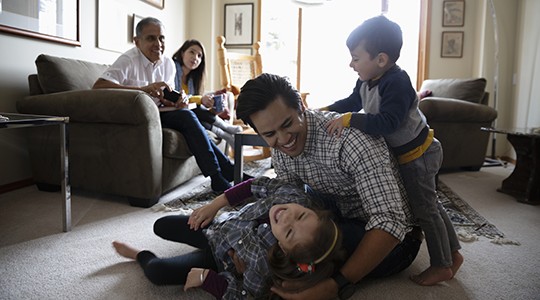 Discover what may be covered with dental benefit coverage.
Explore your options with:
Keep Smiling
Delta Dental is an industry leader with over 60 years of dedication to dental benefits. DeltaCare USA combines convenience and attractive benefits that aid in the prevention of and protection from oral health issues. Delta Dental delivers the best value with affordable plans that feature exceptional access to quality dental care.
Plan information
Protecting more than just your smile®
With quality dental coverage, access to a large, national dentist network, exceptional customer service, convenient and secure online tools, United Concordia has the total dental benefits package.
United Concordia is committed to the oral health of our members. We have more than 50 years of dental experience and use that knowledge to design robust and flexible benefit programs. We've built national networks and have implemented routine verifications of dentists' credentials and on-site inspections to ensure our members are receiving the highest quality dental care.
Plan information
Under the DPPO plan, members may seek services from dentists participating in the Advantage Plus Network or from non-participating dentists without the need to select a primary care dentist. You also do not need a referral to receive care from a specialty dentist, making it easy to get the oral care you need when you need it.
Not only will you have excellent access to participating dentists, but you can also get a discount on services not covered in your plan, such as teeth whitening (just look for the green SAVE icon in your search results when using our Find-a-Dentist online tool).
---
Tip: Since COVID-19 has many people working remotely, you and your family may be farther from your regular dentists. Don't worry, it's simple to find an in-network dentist closer to your current location. Just visit United Concordia website or call our US-based customer service at 1-888-MD-TEETH to find your dentist or a dentist near you.
View or download the United Concordia Dental Benefits for State of Maryland Employees and Retirees booklet [PDF] for a detailed description of your benefits.
Added Value Benefit Features:
Preventive Incentive®
With Preventive Incentive, all Class I Diagnostic and Preventive services—such as cleanings, exams, x-rays and more—do not count toward your annual maximum.
The Smile for Health® Maternity Dental Benefit
This benefit provides pregnant women with an additional dental cleaning during pregnancy. The extra cleaning can help prevent periodontal (gum) disease, which has been linked to premature and low-birthweight babies, as well as help control pregnancy gingivitis.
We offer a variety of resources that make handling your benefits easy:
Download the FREE United Concordia Dental Mobile app on the App Store® or Google Play™
After download, launch the app
Select "I am a State of Maryland Employee" in your Select Your Settings screen
Confirm that you are a State of Maryland employee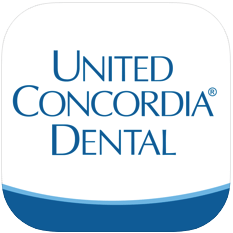 Paying for college just got easier
Start earning Tuition Rewards®
You're eligible to sign up for the College Tuition Benefit® savings program. Much like a frequent flier program, you earn Tuition Rewards® points that can be redeemed for tuition discounts at more than 440 participating private colleges and universities nationwide.
Share the savings with your family
You can sign up even if you don't have kids. Points can be shared among any eligible students in your extended family. You must register students and assign their points before August 31 of the year they start 12th grade.
1 Tuition Rewards point = $1 in tuition discounts.
Earn 2,000 points when you sign up. Then earn 2,000 points each year you're eligible for the program.
Transfer points to your children, grandchildren, nieces, nephews, stepchildren, godchildren and adopted children.
Each child enrolled receives a one-time bonus of 500 Tuition Rewards points.
Tuition Rewards® is a Registered Trademark of SAGE Scholars, Inc.
SAGE is not a subsidiary or affiliate of United Concordia Insurance Company (UCIC). Subject to eligibility requirements and terms and conditions. Tuition Rewards are not an insured benefit, but instead a program offered through a Plan Sponsor Agreement with SAGE. Program participation subject to enrollment with SAGE. "Points" are credits that may be used to discount the cost of Tuition and have no cash value. UCIC does not provide services related to this program. Tuition Rewards not available in all jurisdictions. Program subject to change without notice. United Concordia makes no representations regarding tax laws or any tax consequences of this Program. Please consult your tax advisor regarding your tax situation.